Entity
created by
ThrowinSomeBows
Hey everyone, welcome back to another exciting map spotlight!
This time it's an asymmetrical 2V2 map.
ThrowinSomeBows has been well known around the halo communities for a while now, and he's brought us another great map with his creation Entity.
Entity plays great with 2V2 Slayer and KOTH, as well as supporting all other gametypes.
Not only has "Bows" created a dynamic, interesting, and balanced 2v2 map, but he has also
utilized a cool trick to bypass the lighting glitches that can sometimes occur during Forge.
To do this, he causes parts of the map to spawn in 1 second into the game, which makes them
skip the "Generating Lighting" part as the map loads. (Correct me if I'm wrong here, lol.)
Hats off to Bows for a great addition to the ever-growing library of great maps in Halo 4!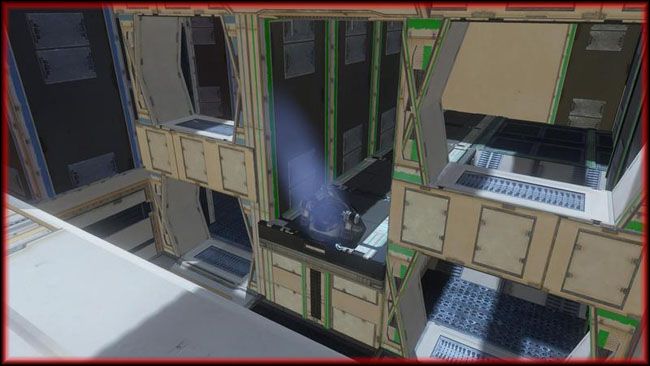 To find this awesometacular map:
Visit the fileshare of
ThrowinSomeBows
and download "Entity 3.1"