Part 1
I'm a little late to the party, but I thought it'd be cool to create a Forge timeline or portfolio (a Forge-Folio, if you will). My "forging career" has been quite the journey, spanning nearly four years now with no sign of slowing down. Well, except for Halo 5 maybe. Because I have such a large number of maps (119 and counting) I'm not going to cover every single one in this post. I will, however, go through the different "eras" of my forging career along with some notable maps from each.
The Beginning: Halo Reach
Like most everyone, I started out simply making "cool stuff" in Forge, not really knowing anything about map design or gameplay. Since I used to build with Legos from the time I was three all the way through my teenage years, aesthetics were, and still are, very important to me. Many of my earliest maps were much more about creating a unique and beautiful environment than a well playing one.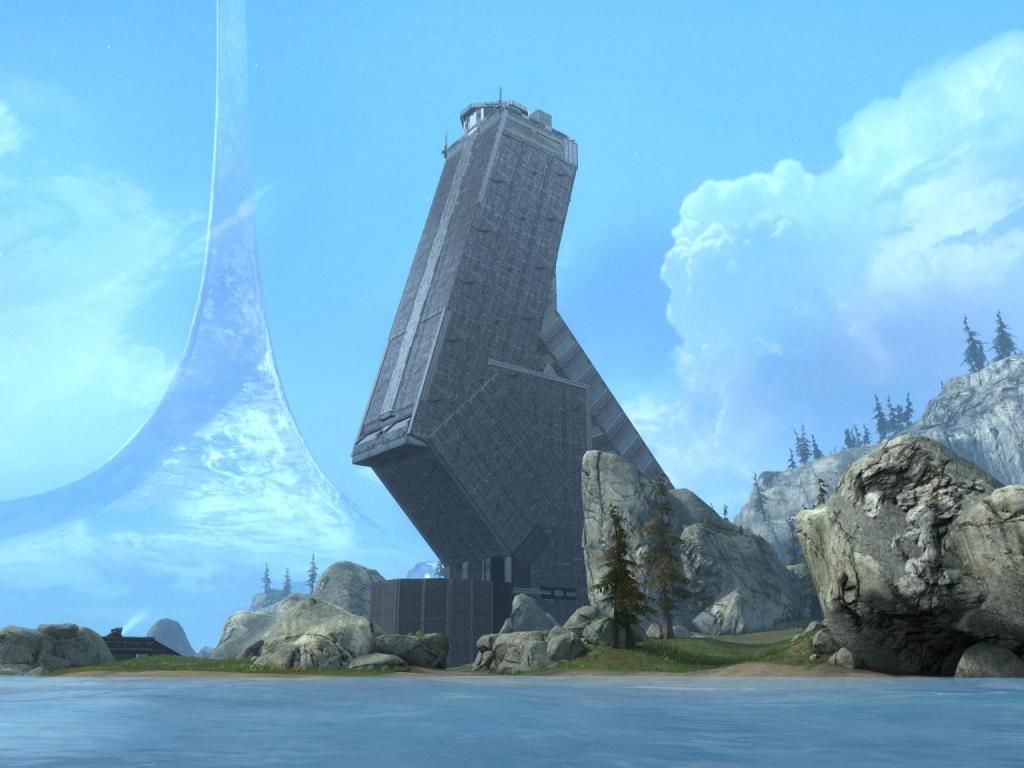 Forerunner, my largest and stupidest map.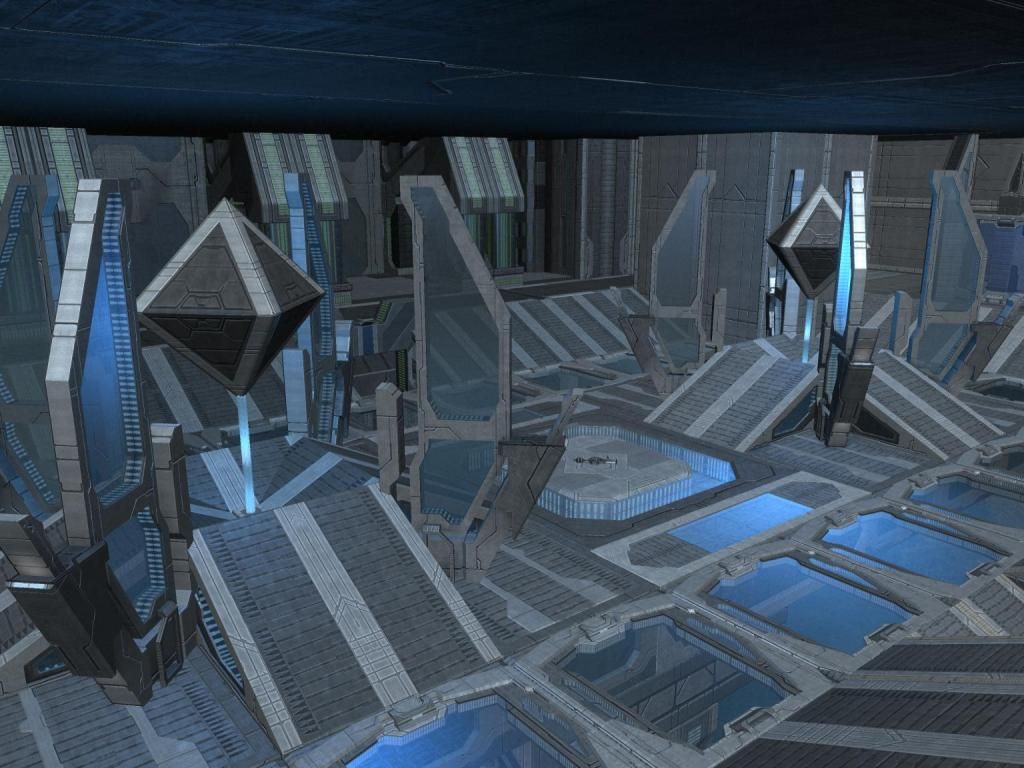 Refraction, a cool looking space with very little depth.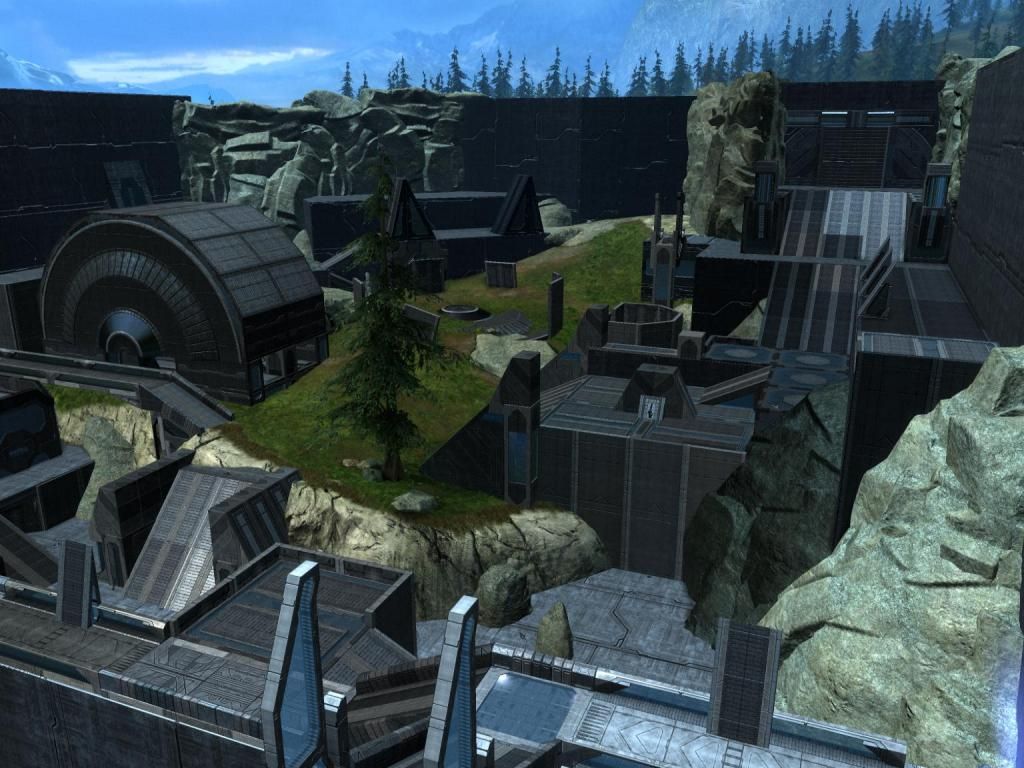 Labyrinthian, a large map based on the Skyrim location of the same name.
Just Getting Started: Halo Reach
This pattern of "I like this map because it's cool" continued for a very long time. I didn't know a lot of people that were as invested in Forge as I was, so I had to rely on recruiting random players from matchmaking to test my maps. Over time, I slowly started recognizing patterns in gameplay. What worked and what didn't. What sort of geometry and design choices were most often abused. I began teaching myself how to build better playing maps, how to think more like an actual map designer. Little did I know, there was a whole community of talented and gifted forgers out there with more skill and knowledge than myself.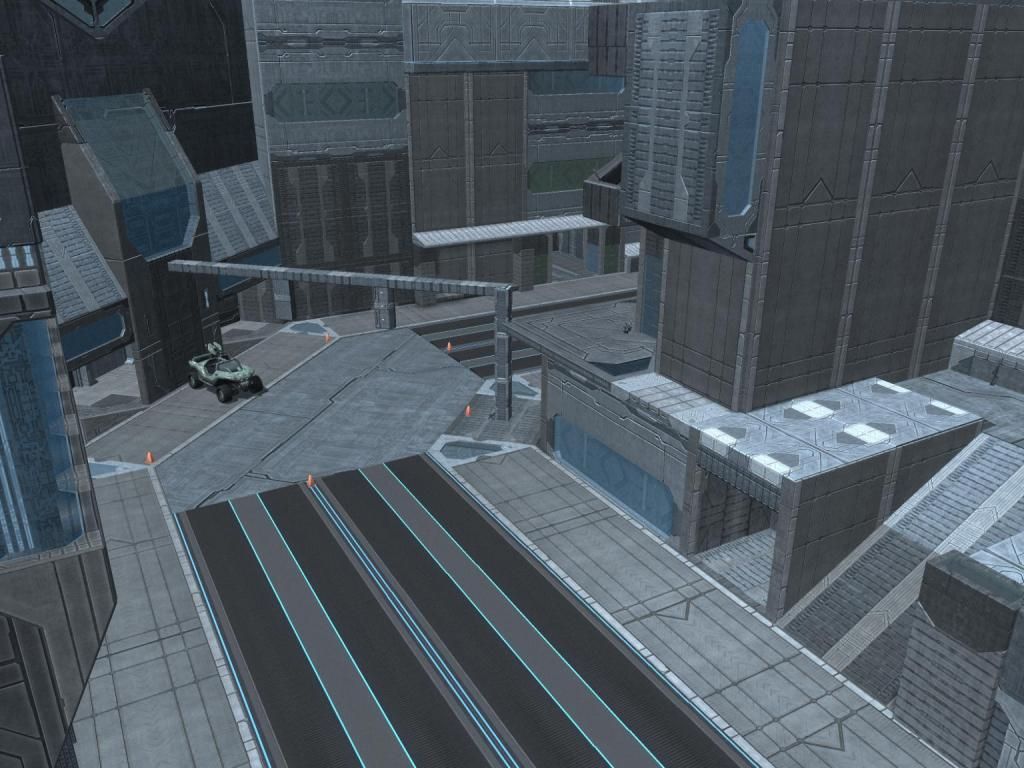 Dominion, a map inspired by Turf from Halo 2.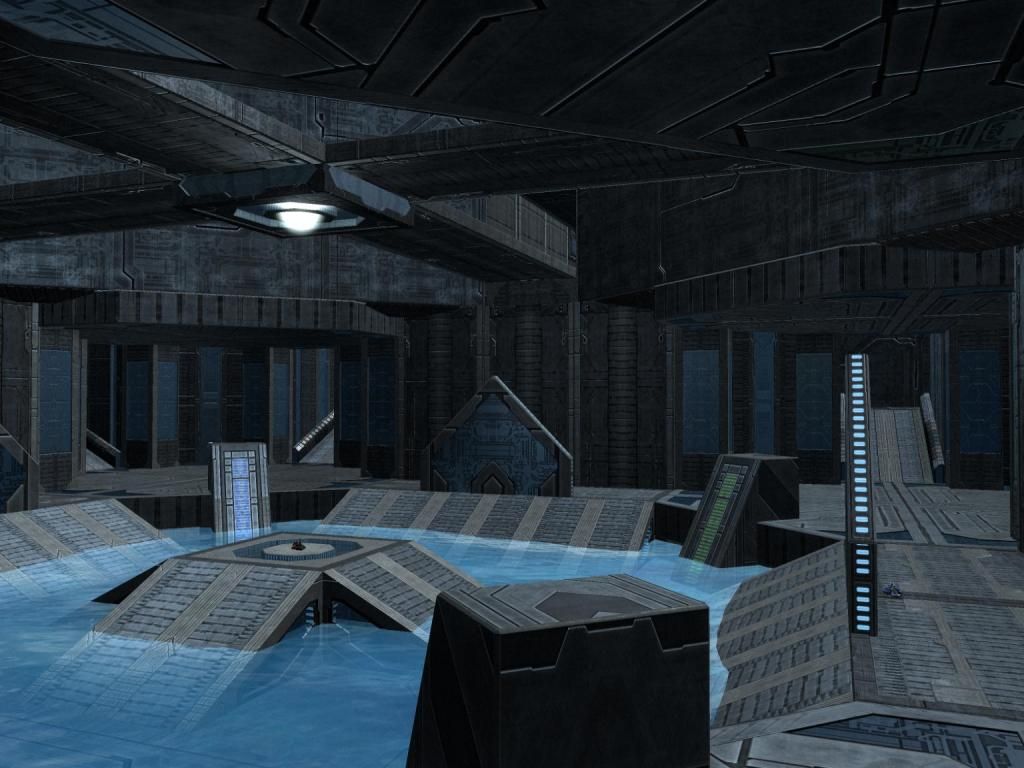 Omen, a map that suffered such obvious flaws in hindsight.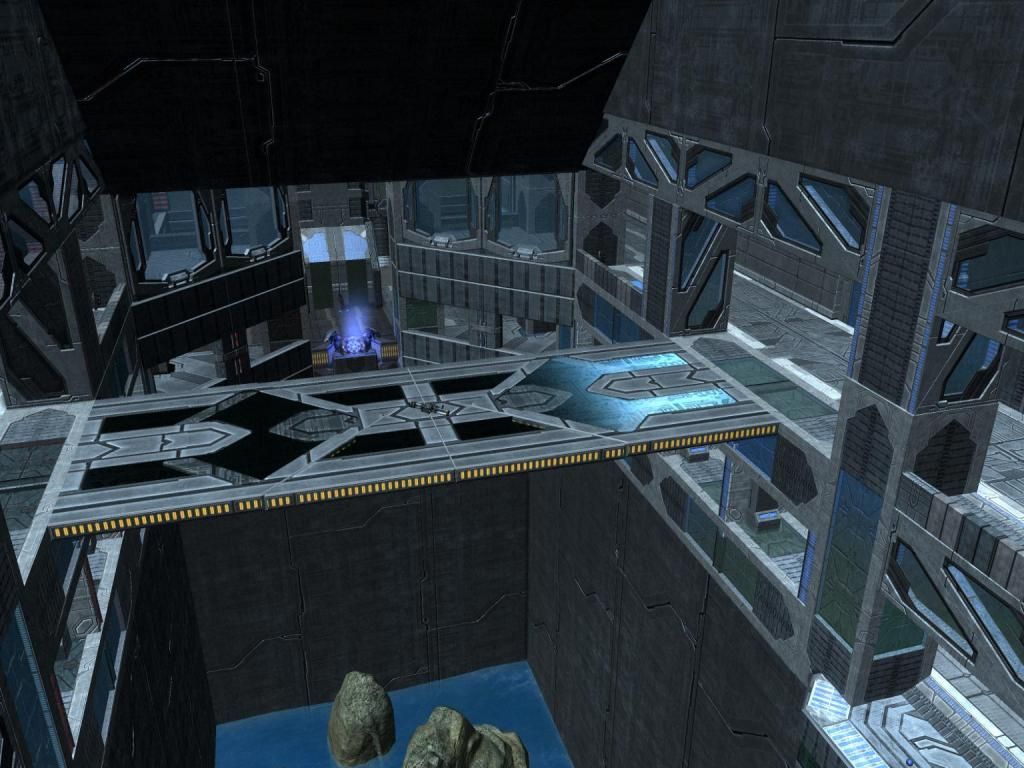 Elegance, a map that struggled to live up to the name.
Others Like Me: Halo Reach
After nearly a year of pumping out maps, some began to be noticed by other "nobody" forgers like myself. I began meeting others like me, forgers with no one to share their creations or collaborate with. Each of us had unique styles, and we began to learn from each other, sharing gameplay ideas and reimagining each others maps. We began to better understand what it meant to make a good map, to make something that was balanced and couldn't be abused. We were learning, but we were still disconnected from the majority of the community. We still needed to recruit people from matchmaking to help us test. But sometimes, you get lucky.
Crossfire, a map I reimagined based on a friends design.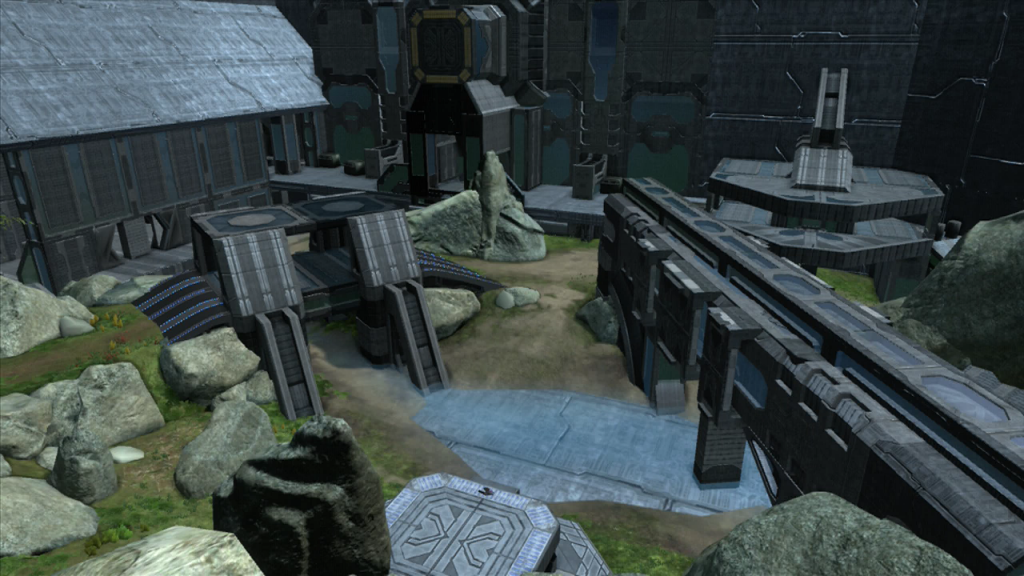 Synergy, the map where I started understanding core gameplay concepts.
Cerberus, where I discovered my talent for reimagining existing maps from other forgers or other games entirely.
Deus Ex Machina: Halo Reach
It was amazing luck. I was going through the usual routine of inviting recent players from matchmaking, hoping I could get a lobby together to play some maps, when I get an enthusiastic reply from someone wanting to see what kind of things I've done in Forge. Spades N AZ. I had stumbled upon one of the most well connected people in the Halo community. This guy knew everybody; THFE, the best race and infection forgers, every major forge channel on youtube, professional players, even some developers! I gave him and some of his friends a tour of some of my "best" work, and they gave me advice on how to improve things in each map. It's because of Spades that I got to meet some of the best of the best in the forging community.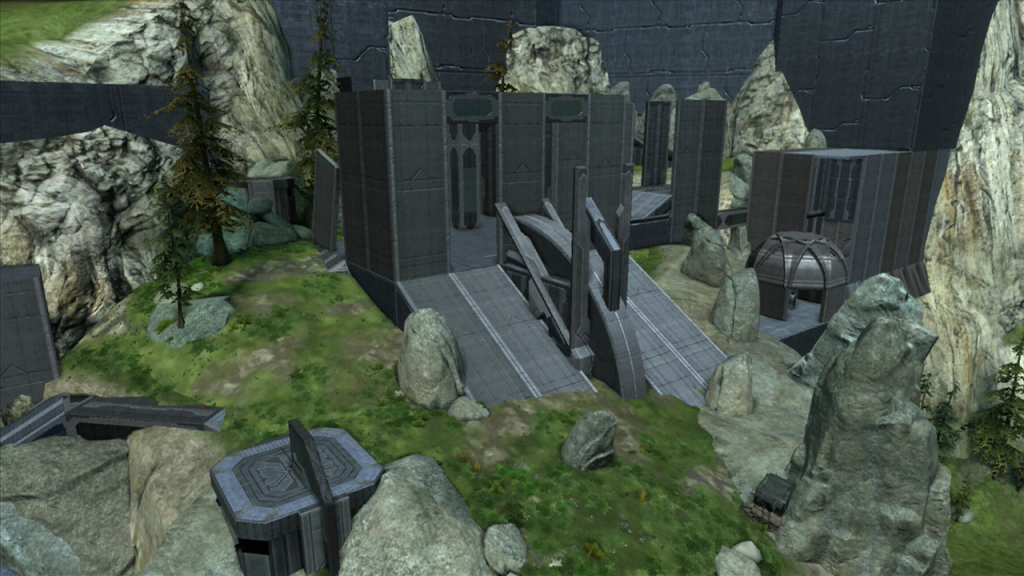 Solstice, one of those happy accidents where everything just seemed to work.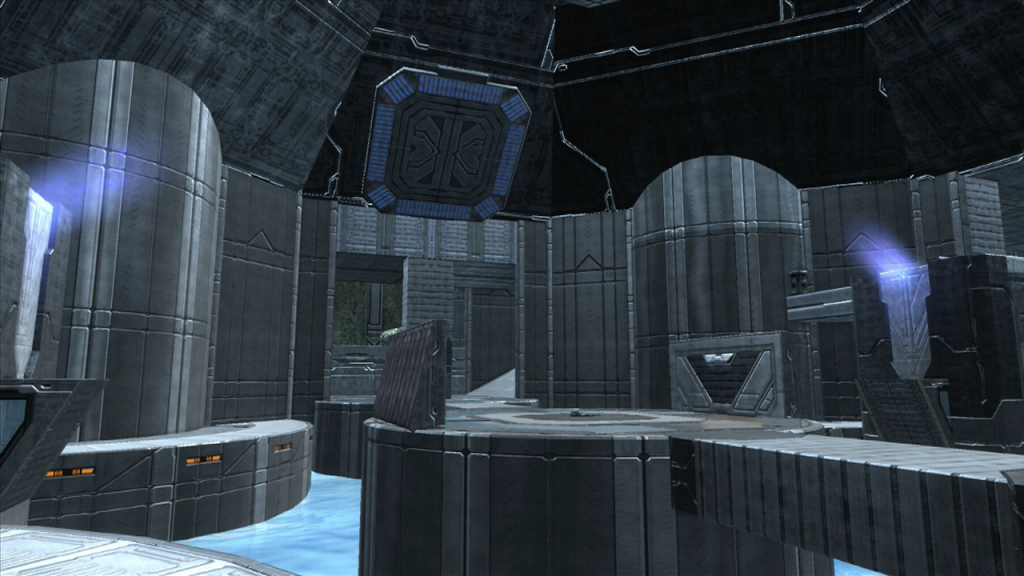 Clockwork, predestined to be remade as my first Halo 4 map.
Blindspot, my last hurrah in Reach and another map reimagined from another game.