In two days time, the largest update since the December update which bestowed forge upon us all will be available. Over the course of the weekend multiple official posts have gone out detailing what's included in the update along with the announcement of a week-long promotion to attract new players.
Cutting to the chase here. According to
this post
on the official Xbox news portal, you can find the following content included in the Warzone Firefight update;
New Game Mode – Warzone Firefight: Warzone Firefight is, by far, the biggest content release since the launch of Halo 5: Guardians! As a result of the beta in April, 343 Industries has taken player feedback to improve the game mode for launch, such as increasing the difficulty each round and adding brand new bosses and vehicles – including the hilarious (and deadly) Grunt Goblin boss and the powerful UNSC VTOL, AV-49 Wasp, deployable as a REQ vehicle in all Warzone modes and available to use in Forge. Check out Polygon and IGN to get a sneak peek at both of these new additions to Halo 5: Guardians.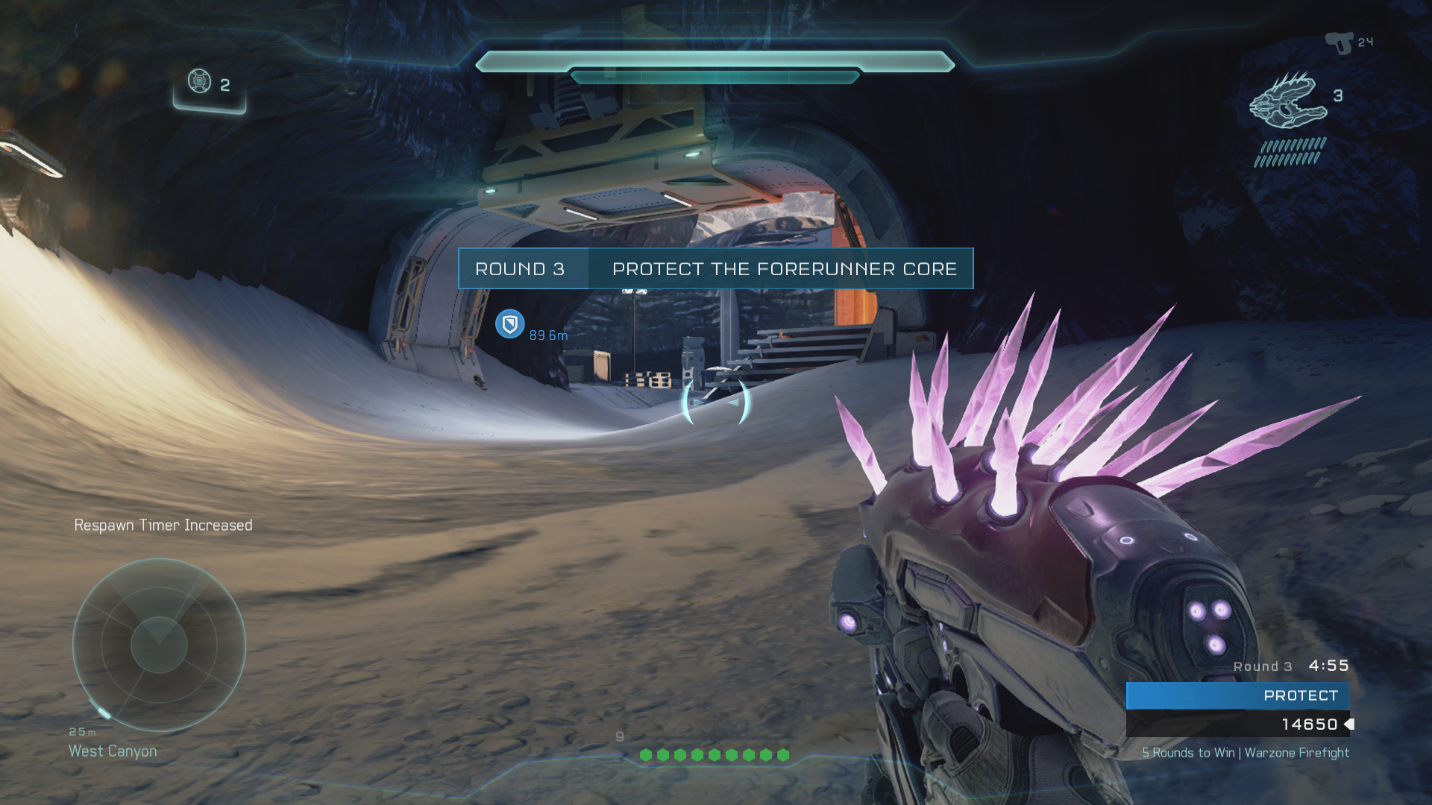 New Campaign Feature – Score Attack: As detailed on Halo Waypoint, the Warzone Firefight content release will include a new way to play Halo 5: Guardians' campaign – Score Attack! Campaign scoring makes a return to Halo 5: Guardians, enabling players to compete against their friends for points and medals in online co-op play or solo. Remember – in Score Attack, the points do matter so be sure to defeat enemies with style and flourish!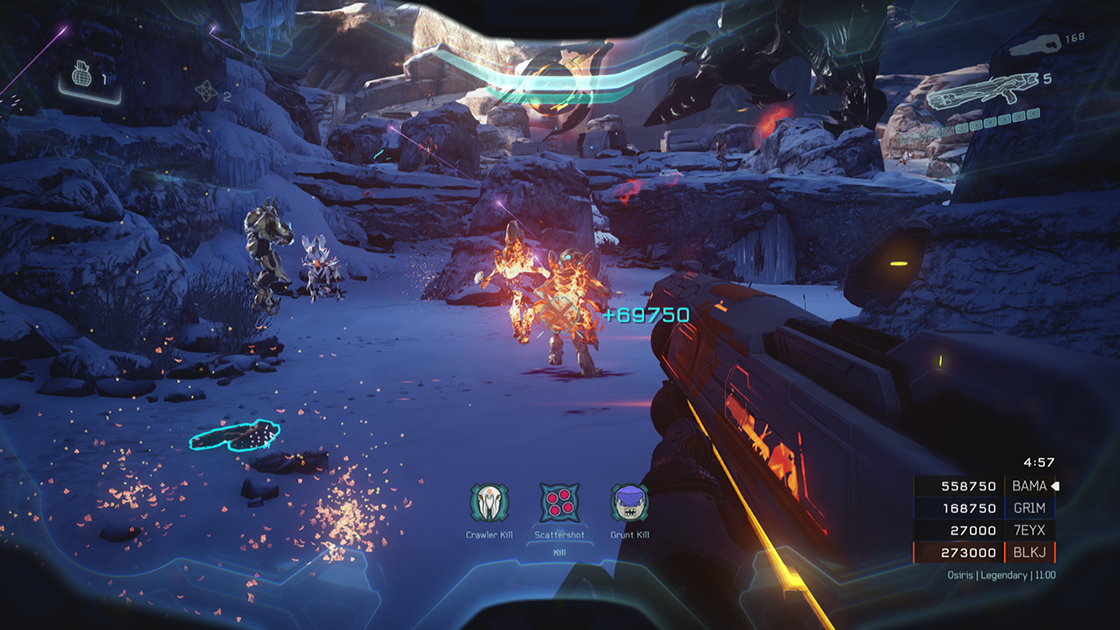 New Maps – Attack on Sanctum, Prospect and Molten: The free Warzone Firefight release brings three new maps across multiple game modes: Attack on Sanctum, Prospect and Molten. In the Attack on Sanctum map for Warzone, revisit the Covenant homeworld of Sanghelios, or take it to the rocky roads of Prospect for Warzone Assault. For Arena players, Molten will be a hot new Arena map – be sure not to fall into the stream of lava!
New Forge Canvas – Tidal: Since the release of a new super-charged Forge mode for Halo 5: Guardians in December, Forgers have been hard at work creating some of the most unique, creative and innovative maps ever seen in Halo. The Warzone Firefight release brings a fan-requested canvas, the ocean-themed Tidal. No longer will players have to struggle to find water to Forge on – it's literally everywhere on Tidal!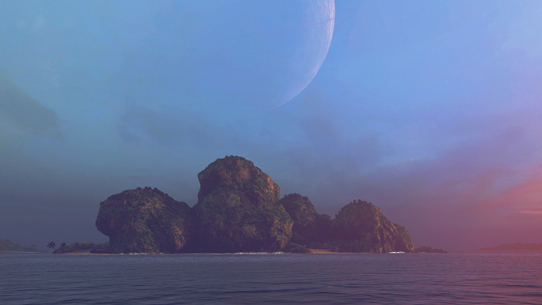 New REQs Items: Warzone Firefight adds several new REQ items, including the Cinder and Cyclops armor sets, Covenant vehicle and weapon variants, HCS Pro League weapon skins and additional customization sets.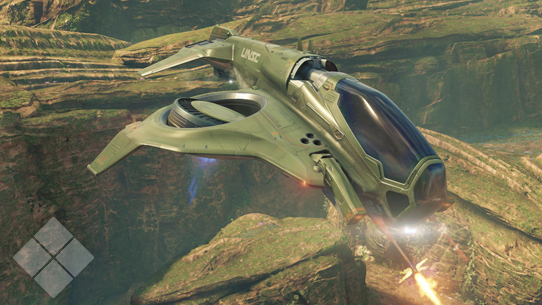 To read up on more about lore behind the new maps as well as more information about the new UNSC aerial vehicle "The Wasp"
(pictured above)
, the Grunt Goblin and the return of a classic covenant weapon in
this week's cannon fodder
. For those interested in reading more about Warzone Firefight can take a look at the
Warzone Firefight Preview
over on HaloWaypoint.
To coincide with the launch of the Warzone Firefight update, Halo 5 will be free to play for a week for all Xbox Live Gold members
(June 29th - July 5th)
. during this promotional period the game will also be 50% off, hopefully attracting a larger player base and likely new members to HaloCustoms. Do try to offer a friendly greeting.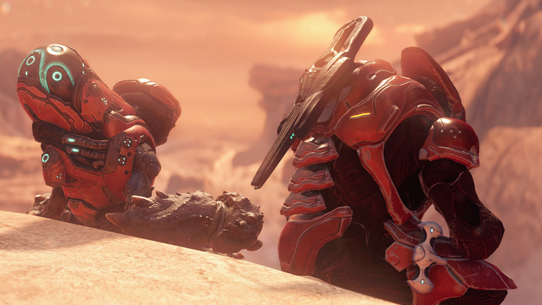 This next week is the ideal time to introduce a friend to Halo 5, the game is now more fleshed out and feature rich than ever before. Those of you that own the game as a physical copy will also be able to play without the disc in the tray for 7 days. Yay for laziness.
Finally though, here's the full REQ sheet for the Warzone Firefight update;
Prior to release there's also going to be an official stream showing off the game's new content in full on the official Halo twitch channel tomorrow

(June 28th)

at 2pm PST. Don't forget to give that a watch and feel free join in the discussion of this new content below.
The Warzone Firefight update is now available! You can find the official release thread with additional information on the preview stream and new forge content,
right here
.
Last edited: