Good morning, afternoon, evening and night. Wherever you may be, it's always Halo Time...
It's hot out, so it must be summer. Unless you're in the southern hemisphere, where it's winter. But for us civilised northerners, it's summer so you'll have to deal with it. --insert gif here--
Because it's summer, 343i are having a Summer Celebration of all things Halo with lots of juicy little tidbits to keep us all inside where the AC is on cold to save us from the death ray that we call the sun.
First up, Halo 5: Guardians is getting an upgrade to work in 4k with the Xbox One X. It was basically guaranteed that Microsoft would want one of their flagship titles working in 4k on their latest version of the Xbox One, and now wer've got it in writing. We'll be smashing shoulder first into the 4k generation in a couple of months, it'll certainly be worth it to play through the campaign again once the upgrade is available to play. 343i have mentioned that there will be more to come as the release of the XOneX draws nearer, so stay tuned for more!

If that wasn't enough Halo for you, Halo CE:A, Halo 3, Halo 3: ODST and Halo 4 will all be comming to the Xbox One backwards compatibility program later this year. All of the games will include both campaign and multiplayer as well as LAN capabilities between Xbox One and Xbox 360, so if you and a friend both have ODST but you're the only one with the Xbox One, you'll still be able to play together. As well as that, every Xbox 360 Halo DLC map pack will be made available for free so you can play all the maps without having to worry about not having certain DLC content!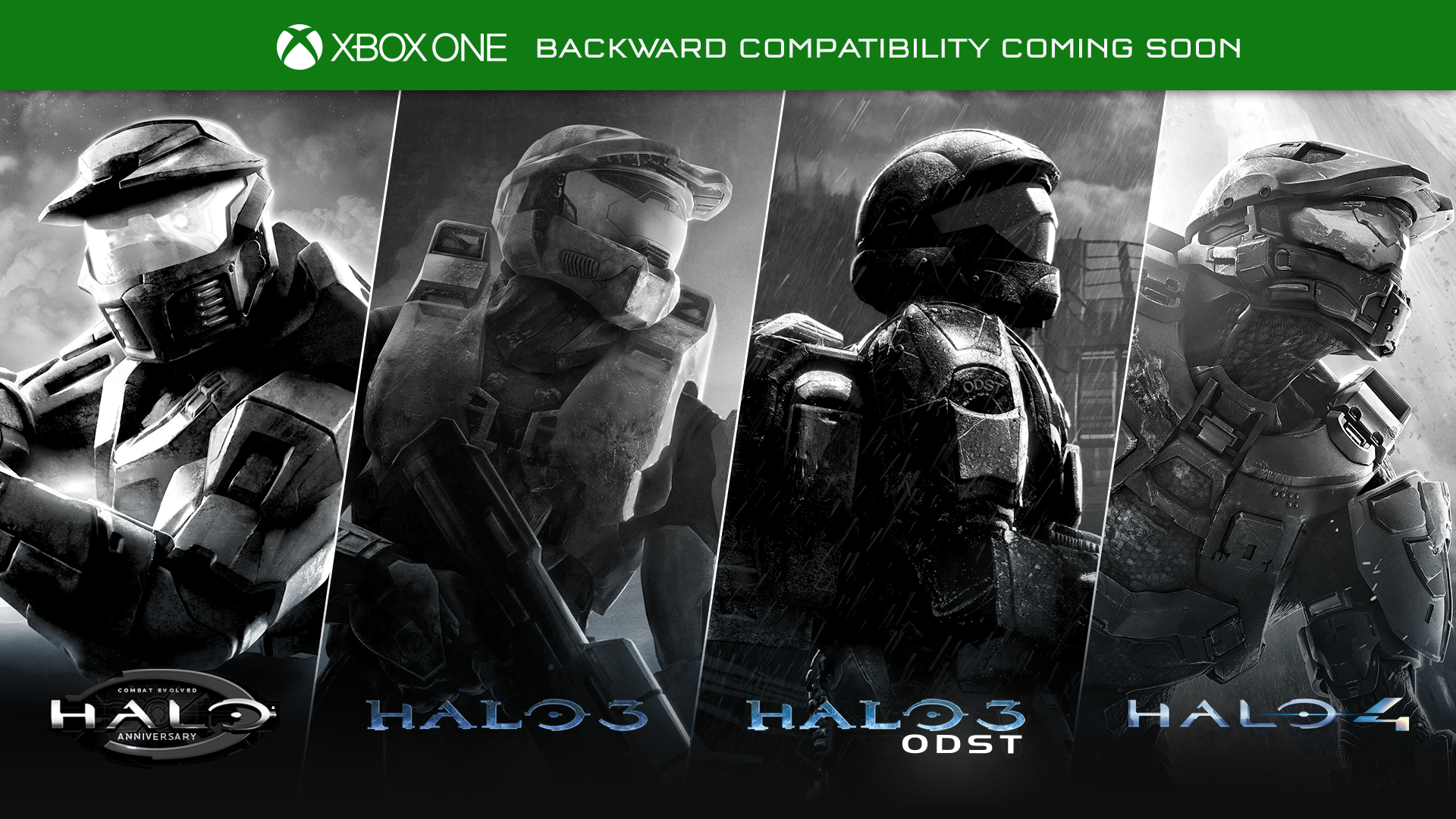 Since it's February release, Halo Wars 2 has been seeing monthly content updates with 5 new leaders being added to the game over the past 4 months. We Started off with Kinsano, then Colony, Sgt. Johnson, Arbiter Thel 'Vadam and Spartan Jerome-092. But there's still so much more to come with the original AI Construct of the Spirit of Fire: Serena. She's back from the dead and ready to defend Humanity using her AI abilities to support the UNSC in all forms of combat. We'll also be seeing Yapyap the Destroyer, a grunt who seems to have somehow worked his way up the ranks in the Banished army and will be bringing all sorts of grunty mischief.
As well as those two new leaders in July and August respectively, Halo Wars 2 players have the "Awakening the Nightmare" expansion to look forward to as you play as the Banished taking on the ancient enemy of every lifeform in the Galaxy: The Flood. The expansion will contain two new Banished leaders, a whole new campaign and a new gamemode called Terminus Firefight. Read more about all that
here
.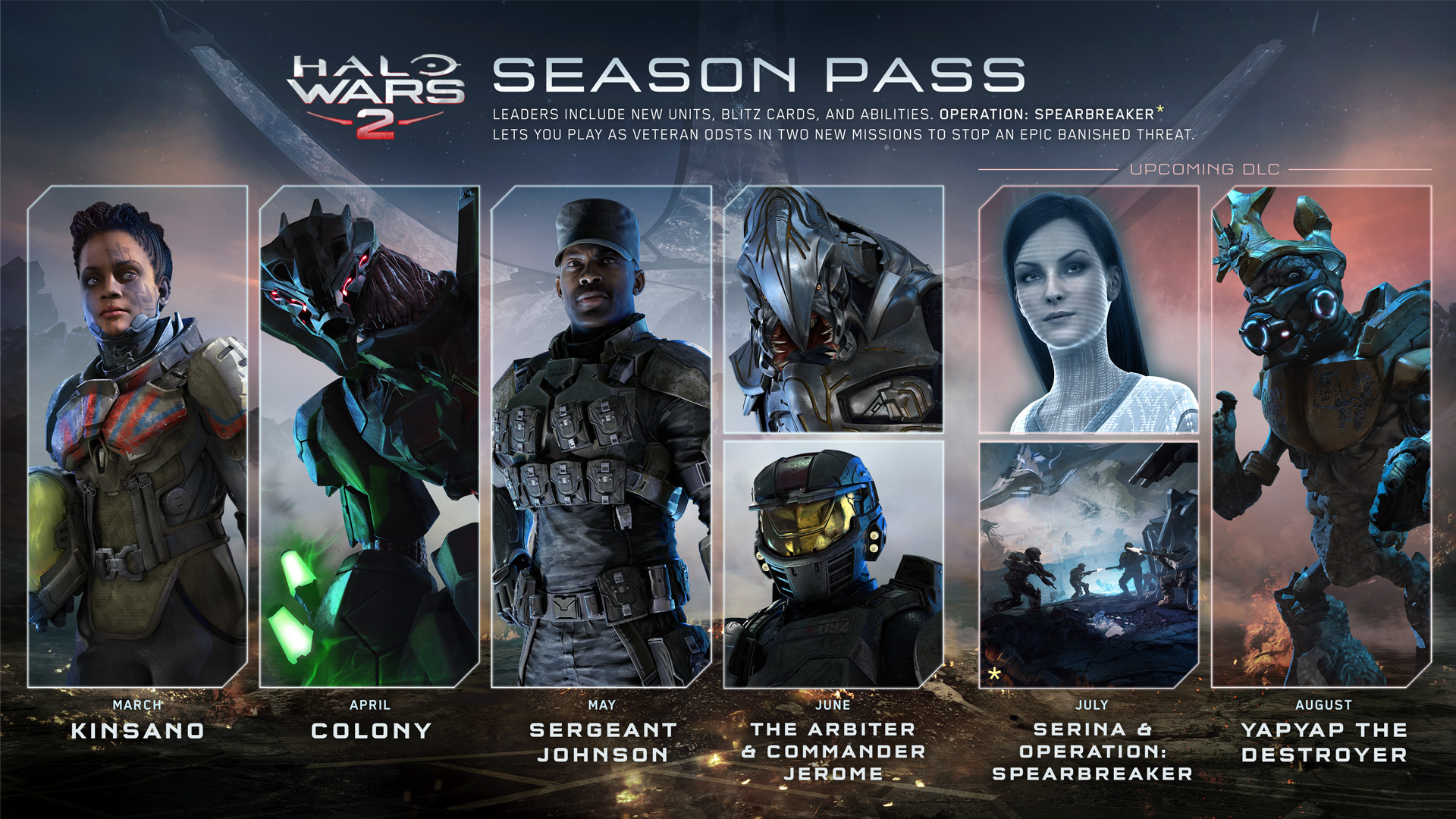 RTX is this weekend, so there's sure to be some fun and festivities to go and check out, including the Match Game panel with Rooster Teeth and 343i pannelists, mini-games with the Rooster Teeth cast, a BoomCo! shooting range and crew as well as Halo and LootCrate merch to get your grubby paws on. It's all over by the time of writing this, but I'm sure all involved had a great weekend and got to see a lot of cool stuff! They also showcased Halo 3 and Halo 3: ODST running on the Xbox One backwards compatible, as mentioned above.

HCS Summer is drawing to a close, with the final series taking place this month on July 21st at Dreamhack Atlanta. The top teams, pro and amateur alike, from across North America will come together to take each other on for a chance at a slice of the $200,000 prize pool, as well as a separate $5,000 prize pool for the FFA tournament. It's sure to be a tough competition as the pro teams will be coming off the end of the Pro League season play and will be hungering for a slice of that money pie.

As well as all that, it's Halo 3's 10th Anniversary this month too, so the 343i team have been putting together a "throwback" playlist with a selection of community-made Halo 3 maps and "classic" Halo 3 settings, so that's sure to be a cool playlist to check out when it comes around.
That's everything to say this week, be sure to check out Halo Waypoint as always for the full rundown.
Love you.