...whoops...
Welcome back for another weekly™ installment of your favourite news roundup, it's the HaloCustoms weekly roundup!
HCS North America: Summer Pro League dates have been announced, starting at HCS Daytona on the 12th of March and finishing up at DreamHack Atlanta on the 21st of July. During that time, there will be seven matches between each of the teams where they will get the chance to play against each other in the hopes of becoming champion.
Fresh from their HCS World Championship win in March, Optic Gaming will be looking to continue their winning streak; and of course they'll be the ones to watch, but they'll have a big target on their backs. Runners up from HCS Worlds, Team EnVyUs will be looking to get revenge from the finals and that golden opportunity they missed to knock down that green wall.
The top six will go on to the finals at DreamHack Atlanta with 7th and 8th getting preferential treatment in the open qualifiers for a chance at a prize pool worth over $100,000.
The following teams will be competing:
OpTic Gaming
Team EnVyUs
Team Liquid
Str8 Rippin
Luminosity Gaming
TMMT Crowd Pleasers
Evil Geniuses
Winner of the Pro League LCQ
Check out the infographic below for all the dates.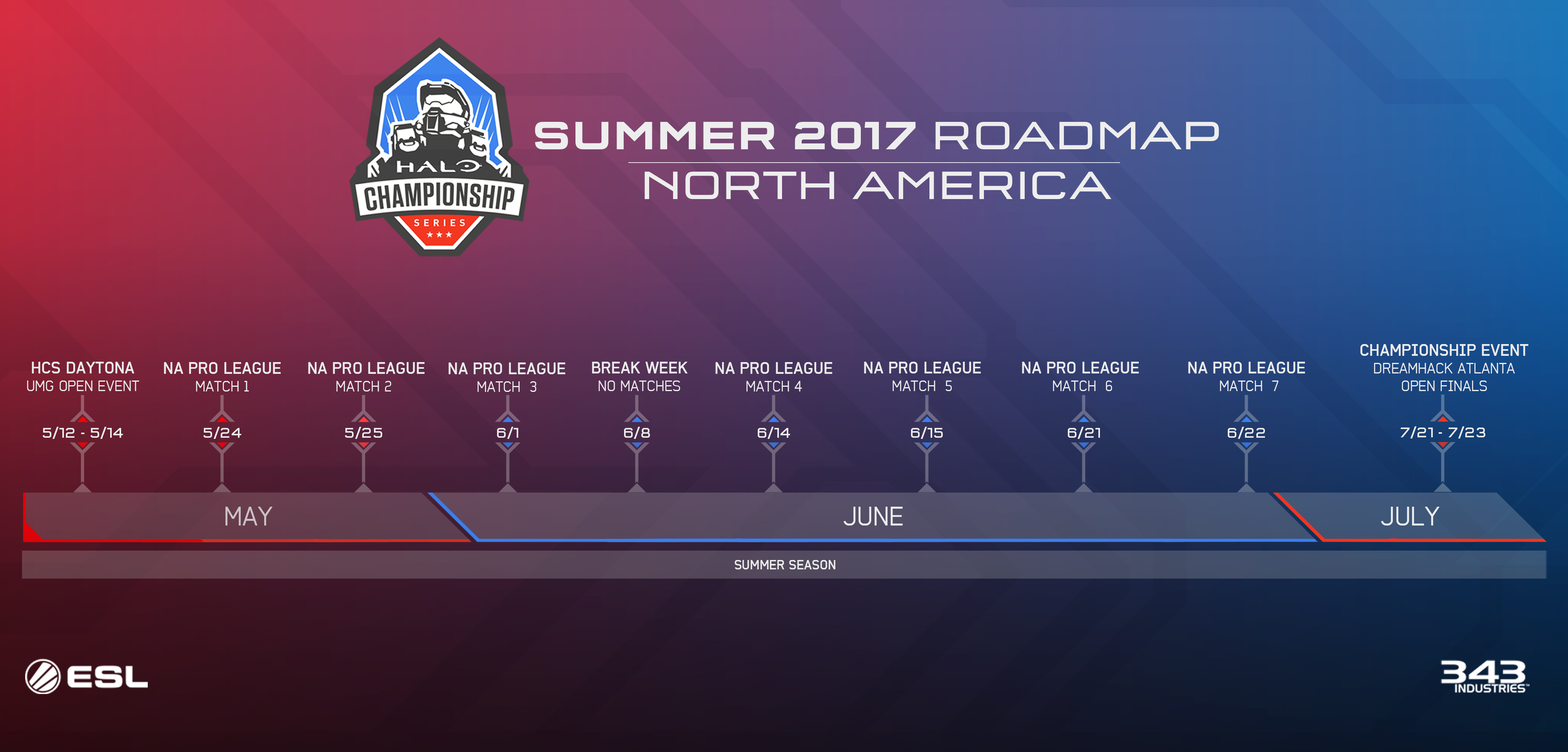 In addition to a new tournament, the teams will be playing with some new settings (some of which we covered in last week's update), as well as the following version 2 changes::
Starting Magnum ammo increased to 60
Truth - Removed Carbine from Carbine Two
Truth - Moved Battle Rifle from Pink Two to Carbine Two
Eden - Added Plasma Pistol in Security (Slayer only)
Eden - Set Plasma Pistol respawn time to 20 seconds
Fathom - Added Tactical Magnums in Red and Blue Treehouse
Fathom - Set Tactical Magnum respawn time to 40 seconds and despawn time to 30 seconds
ALERT! DO NOT ADJUST YOUR TVs. THIS IS NOT A DRILL! A HALO GAME IS AVAILABLE ON STEAM. REPEAT: A HALO GAME IS AVAILABLE ON STEAM. DO NOT PANIC. PANIC SLIGHTLY. OK, PANIC.
Yes, you read that right. Halo Wars: The Definitive Edition is available on Steam to download right now for your gaming pleasure. This release allows players both old and new to enjoy an amazing console RTS in an updated and enhanced packaged that includes all DLC from the original version. Offering up to 4k resolution on PC, improved Visual Effects, Audio and Graphics, as well as new Achievements and Bonus Content.
Check out the trailer below:
A new community playlist was added to the Halo 5 rotation recently: Extermination. In a gamemode similar to Breakout, teams must work together to kill all enemy players before any dead players can respawn. Going up to nine rounds, the first team to win five of the nine will win the match.. The playlist also features a set of community made maps designed along with the gametype. The community team behind the playlist have also built a set of Forge object groups which can be dropped into any map, both symmetrical and asymmetrical, as well as sounds to go along with the gametype. These can all be found in the Featured section of the Halo 5 Content Browser, as well as bookmarked by the
The343Favorites
gametag.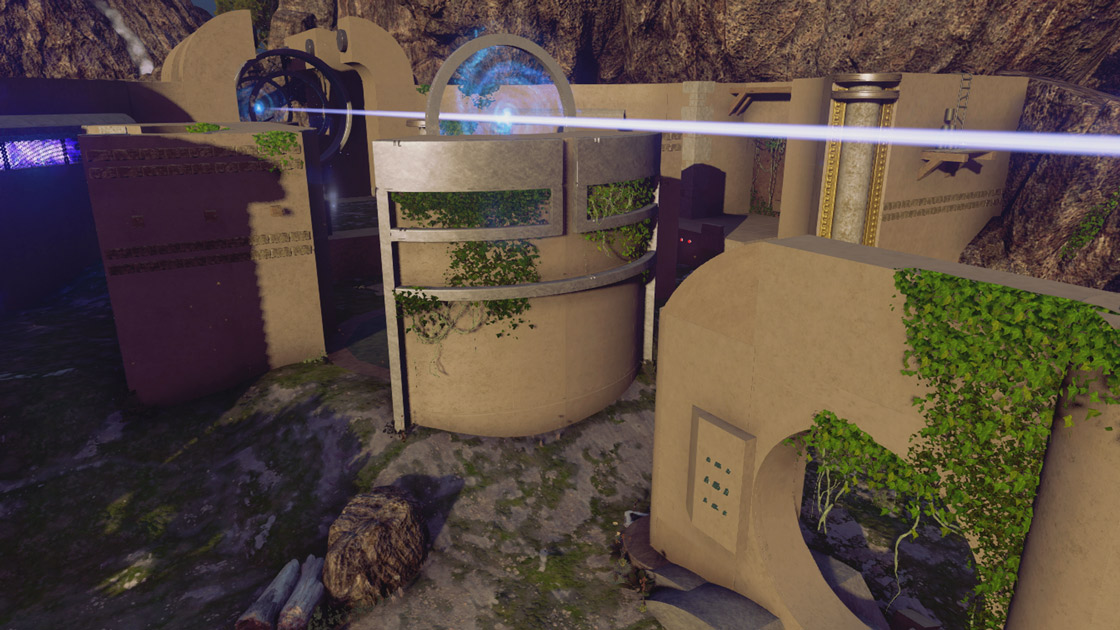 Finally this week, a pretty awesome Rube Goldberg machine by the guys over at Unsorted Gaming. Check out the video below:
That's all this week, see you next time!
Last edited: