Dismiss Notice
Hey Guest! Our brand new custom games interface just came out; go check it out at
Halo Customs
​
Black Friday is here and the means many of you Americans out there are off work/school/college etc for Thanksgiving. For me and most others around the world though it's just another day. I'm off to work in a little while and need to get this post out toot sweet.
Out of these new deals only one new addition really stands out to me, and that's the
Wolfenstein Bundle
at 80% off. Containing both The New Order and The New Blood, this bundle offers excellent value for those of us out there that love a casual playthrough of a campaign shooter (or two) as well as shooting Nazis the face repeatedly (what's not to like).
For those of you without an Xbox One however I'd likely recommend that you
buy one in the sales today with Halo 5
pick up
Fable Anniversary
at 75% off. At some point this is also guaranteed for Backwards Compatibility also seeing how it's sequels can already be downloaded on Xbox One.
​
It's also worth noting that the new deals added for Black Friday have also now been confirmed to be lasting all weekend.
As per the usual, all of this week's deals for both systems can be found below;
Xbox One
​
Once upon a time, our resident Dax hosted a competition that forced forgers to drop their controllers and design a map under strict criteria. Halo 5 forge is just over the horizon, so what better way to stimulate your creative fluids than by resurrecting such a competition. That being said, I'm happy to announce the first installment of the HaloCustoms Design Contest! You can read about the details and cool prizes below.
Competition Details:
Below, you'll find two sets of numbered cards, each containing a unique design parameter. The
blue numbers
contain standards that relate to the overall layout and the
red numbers
contain specific design elements. If you choose to participate, you'll select one number from each set and be given the corresponding parameters. From there, you have until the submission deadline to design a map that not only adheres to the given criteria, but is also tailored to the following gamemode:
4v4 Team Slayer
___________________________________________________________________________________________________________________________________________________
___________________________________________________________________________________________________________________________________________________​
Submission Requirements:
• Submissions must be entered in this thread by 11:59 CST on December 21st.
• Participants may only submit one design.
• Submissions must adhere to their criteria in order to be eligible.
• The design may be created through any medium (hand-drawn, 3D modelling, graphic editing programs, etc), but the submission must be a schematic.
•...​
​
Black Friday is almost here and the deals are flooding in so this week you're getting a two-parter
(you lucky lot)
. Part one today including the week long Black Friday deals as well as the usual Deals with Gold
(prepare to scroll)
. Part 2 will land on Friday itself with those one day/weekend deals which will likely blow these current ones out of the water.
Realistically today I think it's my best recommendation for you to wait just a few more days and see what Friday brings, as these offers will still be available then.
If you cannot wait however and are frothing at the mouth to spend, I recommend picking up
Mirrors Edge
for about $5/£5/€5. It's a rather unique title if you haven't played it before and is already backwards compatible on Xbox One.
As per the usual, all of this week's deals for both systems can be found below
(on this occasion I'll still list by system but will combine the contents of both sales into the one list)
;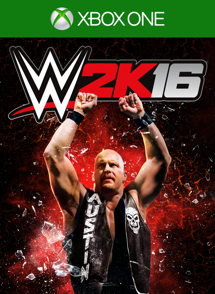 ...​
​
343 Industries hosted their first live stream community update last night. According to Bravo, streams similar to this one will be broadcast each month in order to provide full coverage of the monthly Halo happenings. This time around, they discuss playlist updates, new features in The Battle of Shadow and Light, Big Team Battle, and more. You can find the video and a timetable of the more important segments below.
Halo News:
• 3D Custom Spartan
13:18
• BTB Playlist Updates
18:14
- More REQ points
- Join in Progress disabled
- Featured playlist this weekend​
Community Clips:
• First Set
20:35
- Epic Sneak Attack - A Winking Cat
- Ground Pound Betrayal - ScyclistZ
- Double Snipeltaneous - My 2nd Hand BR​
• Second Set
1:17:39
- Scorpion Double Assassination - Harry Schrub
- Sneaky Core Destruction - Kronpers
- Watch your Radar - This is Kittenz​
New Requisitions
:
• REQs Overview
25:19
- Jay's personal REQ collection
- Warzone premium packs
- The Great Debate 35:19​
Warzone:
• Warzone Updates
35:42
- New 'Tundra' skin and effects on UNSC vehicles
- New Tracer and Shinobi armor
- New weapon skins
- Shove-it assassination
- Barb Lance (higher RoF and extended mag) and Dying Star Light Rifles​
• Warzone Gameplay
46:37
Big Team Battle:
• Big Team Battle Overview
1:21:45
- Map Flythroughs​
• Recurve Gameplay
1:27:47
• Basin Gameplay
1:51:21
Forge:
• Terrain Editing
1:37:12
• Features
1:42:13
What did you think of the live stream? More importantly... mongooses or mongeese?
​
So last week, I covered some tips, tricks, and strategies for Apex 7. This week I'll be doing the same for A. R. C.
Escape from A. R. C.

​
For the standard Warzone gametype, the matches play out, at least from my experiences, in a timely basis in accordance to certain bosses spawning in on the map. As such, my tips and guides will be laid out in reference to these bosses' spawns.
The Drop In
You will spawn dropping into the back of your team's home base with Promethean Soldiers and Crawlers all over the place. Kill them quickly and pick up any guns or ammo that you see fit.
A Sangheili General will spawn at the Relay Tower between the base and the Armory. Take the man cannon just outside of your base to get to him quickly. A simple backsmack will take him down quickly, and you can pick up either a Carbine or Sword from him. Both are great for early crowd control.
Once he's taken down you need to clear out your Armory and capture it quickly. The next phase of gameplay will probably be the most important one in the game.
You have two main options here:
The first is probably the most common and preferred method to approach. You'll want to capture the Garage before the other team. Now, the Garage is filled with a ton of Promethean enemies, especially on the top floor. Clearing out those enemies can be a major obstacle, especially if only a couple of players on your team push the garage early on. I recommend getting on top of the roof to take out the enemies on the top floor, as the hole in the roof gives some good positioning to take the enemies in there out. You can also quickly take out the enemies on the bottom floor and use the curved staircase to headglitch and shoot them down. Both are effective. Just keep in mind you also have to deal with an enemy team trying to go for the capture. If you fully focus...